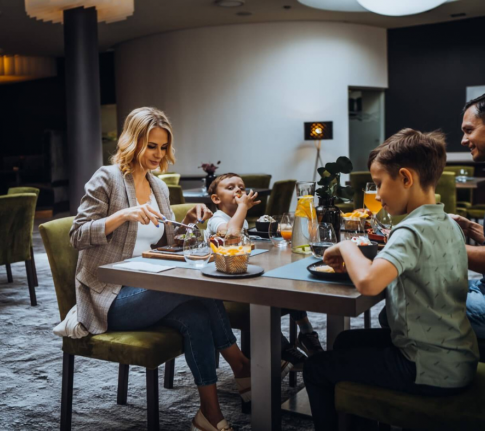 Hotel "Gabija" warmly welcomes its guests in one of the most beautiful places of the Palanga resort - in front of the main gate to Birutė Park. The feeling of space, the proximity of nature and the lingering peace create a unique environment that harmoniously complements the comfort provided by the hotel.
With the purchase of this offer you will own:
Dinner for TWO at the hotel restaurant MEAT SteakHouse;
A visit to the hotel's SPA center FOR TWO.
At your service in the spa center: swimming pool with underwater current, whirlpool, sauna, Turkish steam bath, fitness room, relaxation areas.
The offer price is €45
The offer is valid from September 25, 2022 to December 22, 2022, except for October 28, 2022 to November 5, 2022.
-
Restaurant "MEAT" opening hours:
Monday - Tuesday
(the restaurant is closed after breakfast)
Wednesday - Thursday
12:00 – 21:00 (kitchen until 20:00)
Friday - Saturday
12:00 - 23:00 (kitchen until 22:00)
Sunday
12:00 - 17:00 (kitchen until 16:00)
Advance reservation is required, the restaurant does not accept reservations for private orders.
-
Hotel reception: +370 699 95973, info@gabija.lt
Hotel restaurant MEAT SteakHouse: +370 612 06029, restoranas@gabija.lt (when calling, please inform which offer you are applying for).